President's Welcome
Welcome to Elite Hospitality Group, your partner to premier source of hospitality training and education materials in today's dynamic market. The year 2010 marks a new commencement as Elite enters Vietnam market with the aspiration of fostering the hospitality industry. In association with the American Hotel & Lodging Educational Institute (AHLEI) – the world's largest developer of training solutions for the hospitality industry, we are confident to make high impact this sector. Our goal is to set a new benchmark in hospitality education and to provide skilled workforce for the hospitality industry in Vietnam.
As we move forward, Elite will affiliate with Universities, Colleges, Vocational Schools and High Schools throughout Vietnam to make available of EI's state-of-the-art methodology and hospitality education materials. Our affiliated learning institutes will be able to attract students seeking for exciting careers in the lodging industry by offering an internationally respected hospitality management program that provides world-class educational materials, study pathway to achieve higher education overseas and internship opportunities in Vietnam and abroad.. It's been proven that Certificates and Diplomas from AHLEI open doors to graduates looking for career paths in 5-star hotels throughout the globe. We believe EI's quality resources and up-to-date education materials are the best fit for Vietnam Hospitality market. Education providers will gain competitive advantage by joining our exclusive network of international hospitality schools and organization.
If you are passionate about Hospitality Education, please contact us.
Mission
" We pledge to exceed our partners' expectations and profitability by delivering exemplary customer services and finest hospitality practices creatively and innovatively."
Vision
" We are committed to be a visionary leader in hospitality consulting, education and management of the 21st century."
Values
Expertise – to define the landscape of the hospitality industry by providing innovative business solutions and values;
Hospitality Best Practices – to shape the hospitality industry by delivering visionary practices and quality services;
Goodwill – to better the hospitality industry by being a trustworthy business partner and a responsible corporate citizen.
Albert Mendoza – Board of Advisory

Al Mendoza has more than 10 years of accomplishments in hospitality and real estate franchise development.   Mr. Mendoza has earned a reputation as an accomplished deal maker and detail-oriented sales executive with expertise in mergers/acquisitions, financial analysis, new business development, sales strategies and leadership.
Mr. Mendoza is a graduate of The School of Hotel Administration at Cornell University where he concentrated on integrating various management information systems.
As a former Vice President of International Development for real estate conglomerate Realogy Corporation, he was responsible for development of Century 21, Coldwell Banker, ERA, and Better Homes and Gardens real estate brands throughout Asia Pacific.  Mr. Mendoza has successfully initiated and completed numerous mergers and acquisitions, negotiated and signed over 40 U.S franchise agreement and several international master franchise agreements.
Prior to taking on this role, Mr. Mendoza served as the Senior Director of Franchise Sales in Southern California for Cendant, responsible for hotel franchise development throughout the Western U.S. region.  Prior to joining Cendant Mr. Mendoza financed, launched and operated an executive office facility in downtown Chicago serving as an incubator for high-tech small businesses.
Realogy Corporation (formerly Cendant Corporation) has honored him with numerous sales awards including Cendant's 1999 Chairman's Award for Rookie of the Year and 2002 Chairman's Award for Salesman of the Year, Realogy's 2004 Chairman's Award for Rookie of the Year and 2007 Chairman's Award for International Salesman of the Year.
He constantly attempts to improve his golf swing and enjoys hiking, snorkeling and kicking a soccer ball around with his sons.  He resides in San Diego, California.
Bryan Cheung – Board of Advisory

Mr. Bryan Cheung acquired ten years of solid hotel-rooms division operations and management experience working for prestigious hotel groups such as the Shangri-la Hotels and Resorts and Hyatt International before returning to school and graduating from Cornell School of Hotel Administration in 1994. Upon returning to his hometown Hong Kong after graduation and prior to starting his career in academia, Bryan had worked for a hotel management company and the Peninsula Hotels Group. He obtained his MBA from Strathclyde University in 2000 and is presently working on his Oklahoma State University's Ph.D. dissertation.
Bryan is a Senior Lecturer specializing in teaching spa operations and management. In the last fifteen years Bryan has taught and developed a wide range of modules from rooms division to leisure management. For years Bryan has heavily involved in either supervising his own team or collaborating with other teams of his department to prepare and go through many course validation and accreditation exercises. Bryan also helps his department upgrade its facilities by designing and overseeing different renovation projects, including a spa facility which is the first of its kind in Hong Kong. Lately he spearheaded the establishment of an alumni association for his department and devotes effort to keep it running smoothly.
Pham Thanh Ha – Chairwoman

Ms. Ha Thanh Pham currently serves as Chairwoman of Elite Hospitality Group.  Beginning in 2000, Ms. Ha served as a Committee member of VITA (Vietnam Tourism Association), HTA (Ho Chi Minh Tourism Association), Vietnam Foreign Enterprise Association, and HCM Hotel Association.  She has helped transform the Vietnam tourism industry though her 25 years experience in the hospitality sector with Saigontourist.
Ms. Ha's career started with Saigontourist in the Planning Department Headquarter Office where she served as Business Operations Manager and later promoted to Vice Director of Planning & Investment.   Her duties included strategic planning, strategic planning, forecasting, business financial analysis of hotel operations, investment analysis for future projects development, and budgeting and evaluation of all the hotels and resorts belonging to Saigontourist.
Ms. Ha joined Caravelle in 1998 where she served as a Deputy General Director.  She was responsible for managing the daily operations for all business units, managing and controlling the bottom line of the hotel, expanding the business unit in the gaming and entertainment sector, and building brand awareness for international clients as well as local business clients.
Ms. Ha obtained a Bachelor of Arts degree in Economic Micro Management at HCMC University, and she also obtained a Bachelor of Arts in English from Foreign Language University of Hanoi.  Ms. Ha continues to strengthen her knowledge with higher learning certification in Market Research & Planning from Swinburn University Australia, Hospitality Management from Tape International Western Australia and Managing People from Gordon Institute of TAFE, Australia.
Paulina Ngo – President & CEO

A highly experienced finance management consultant with a solid background in the banking industry, Paulina Ngo is the Founder of PATV Global and President of Elite Hospitality Group. Her particular areas of specialization include: investment analysis, transaction and risk management, international contract procurement and negotiation, acquisition and disposition, market entry, project financial strategies, team development and leadership.
Previously, Ms. Paulina served as the Executive Vice President of the Commercial Division for Coldwell Banker Vietnam.  She was responsible for increasing the company's presence in Vietnam market, executing company's strategic initiatives, and held overall responsibility for the development of Coldwell Banker Commercial Vietnam organization's service model.
Ms. Paulina co-founded Atlan, a financial brokerage company focused on real estate investments, where she applied her knowledge to establish a turnkey operation for investors with pre-construction projects.  Also, as an equity partner in the Silicon Valley Investment Club, she develops and enacts business plans, which allows her to assess and deploy key strategies for attracting and retaining investors.
At Wells Fargo, Ms. Paulina held various leadership positions, where she supervised staff, managed individual accounts, and received the President's Club award for sales and service excellence.
Ms. Paulina has a Bachelors degree in Accounting from San Jose State University.  In addition, she's an MBA candidate in Business Management from the University of Phoenix and is in the process of earning her CCIM designation.
Ms. Chau Pham – Academic Manager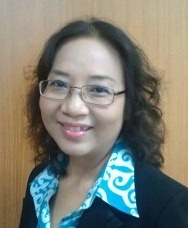 As remarkable leader with more than 17 years of experience in the hospitality industry, Ms. Pham spearheads Elite Academic Division as Academic Manager. Her primary responsibilities include identifying and negotiating affiliation agreements, establishing and maintaining an active relationship with a network of learning institutes, managing a portfolio of licensed school partners and the process of designing customized educational solutions.
Ms. Pham started her hospitality career as a receptionist for Saigontourist Holding Company and advanced to Front Office Management positions at the Rex and Majestic hotels. With a passion for training and developing talents, she began her teaching career at various vocational schools, colleges and universities since 1995. Her area of expertise includes customizing training programs, improving teaching materials, specialized and general English programs. She also served as a teacher tutoring at the Self-Access Learning Center for SEAMEO Regional Training Center in Ho Chi Minh City.
Ms. Pham obtained a Bachelor of Arts degree in English language at the National University of Social Sciences and Humanities and a diploma in TESOL from the Post Graduate Diploma course of Singapore delivered by SEAMEO RELC (Southeast Asian Ministers of Education Organization Regional Language Centre).
Ms. Jacqueline Dyer – Director of English Training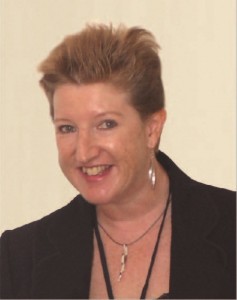 Jacky is a highly experienced English language training management consultant with over 30 years in the education industry. Originally recruited for Vietnam by The British Council for their start-up operation in Hanoi in 1994, Jacky spent 12 years working as a teacher, teacher trainer and training adviser in the north of Vietnam for a wide range of organizations and donor-funded projects such as The Asian Institute of Technology Centre in Vietnam (AITCV), the Ministry of Agriculture ( EU-funded Project), and the AusAid-funded Malaria Control project).
From  2002-2005 Jacky ran a successful training business in Hanoi with clients such as Toyota, the World Bank and Save the Children US etc. until moving to HCMC in 2006 to found Bell Vietnam, a quality English Language Centre for Adults. In 2011 Bell Vietnam was restructured as BVN to specialize in corporate and academic training, working with such clients as Hewlett Packard Vietnam, Pizza Hut, ACB Bank Securities and FPT.
Jacky brings to Elite close to 20 years' experience of designing and delivering language programs for Vietnamese clients as well as strong academics and project management experience. She has a BA Hons. in French and a Masters in Teaching English as a Foreign Language from Reading University, UK, and a Post-Graduate Certificate of Education in TEFL/TESL and an MEd in Educational Management and Leadership from the University of Leicester, UK. She is a certified Cambridge English Examiner for all levels and a member of the Cambridge English Inspection team for Vietnam. She is also a recognized education consultant specializing in international and trans-national education.
Before coming to Vietnam, Jacky worked as a teacher and teacher trainer in the UK, France, Spain, Morocco, Portugal and the Czech Republic, and is a published author in the EFL field
Keith Ellis – English Training Manager – Nha Trang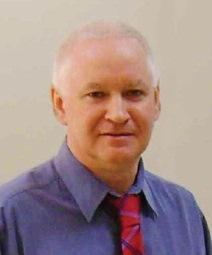 Keith Ellis, BSc Hons, CELTA, International Diploma in Language Training Management (IDTLM).
Keith has worked in Vietnam for over 10 years, for the British Council, and most recently as Centres Manager for ACET in HCMC. He is now resident in Nha Trang and is Project Manager for the Pre-START course. Keith is an experienced trainer, teacher trainer and Course Director.
Rajat Chhabra – Certified Hospitality Administrator

Mr. Rajat Chhabra is a respectable hospitality professional with over 30 years of in-depth knowledge and experience in openings and managing hotels for various luxury Chains such as Intercontinental, Hiltons, Oberoi besides Exclusive Islands Resorts. His areas of specialization include: openings and management of upscale hotels, resorts and conference centers; maximization of profits and control expenses in all areas of operations; product development, drive brand and value initiatives.
Prior, Mr. Chhabra served as General Manager of Sunrise Nha Trang Beach Hotel & SPA; a 5-star hotel which received the Certificate of Excellence from Trip Advisor and People Choice Award in 2011. Mr. Chhabra was directly in-charge of the Sales and Marketing department and is focused on improving revenue and controlling cost without compromising services during these exciting days of business opportunities and belt tightening.
Previously, Mr. Chhabra served as the General Manager for Pegasus Hotel in Guyana. During the time Mr. Chhabra was in this position, the property underwent a 12 Million Dollars Renovation and Up-grade. The Ministry of Tourism, Guyana awarded him as the Best General Manager of 2010. Prior to that Mr. Rajat was the Chief Operating Officer of Lily Group of Hotels, Maldives; General Manager of Westmont Hospitality Group, Comfort Inn and Suites in Canada, and The Oberoi Bhubaneswar, India.
Mr. Chhabra achieved General Manager Certification from Carlson Hospitality, USA in 2002 and Intercontinental Hotel Group, USA in 2005. Also in 2005, Mr. Chhabra achieved The Certified Hotel Administrator (CHA), the most prestigious certification available to a hotel general manager and hospitality executive, from American Hotel and Lodging Association. CHA is part of an elite group of hospitality professionals who by combining education and experience with dedication to the industry have achieved a high level of expertise.
Mr. Chhabra obtained the Bachelor of Arts Degree at Delhi University, India and a Master of Arts degree from Jawaharlal Nehru University, India. Mr. Chhabra continued to strengthen his knowledge and experience by getting Post Graduate Diploma in Hotel Management, from the Oberoi School of Hotel Management in India which is recognized by The International Hotel Association in Paris
Hala Fakhri – Certified Hospitality Sales Professional

Ms. Hala Fakhri is a highly experienced hotelier with over 20 years of in-depth knowledge and experience in Sales and Marketing. Ms. Fakhri has successfully established profound business relationships and converted them into definite assets with diverse range of customers, colleagues executives and managements throughout her experiences in three continents, with many hotel chains like Inter-Continental Hotel Group, Melia Group, Meridian and Oberoi, some of them members of The Leading Hotels of the World.
Ms. Fakhri served as Director of Sales & Marketing of Four Points by Sheraton Toronto Airport, Holiday Inn Express Toronto Downtown, The Oberoi Group of Hotels and Le Meridian Hotel in India and Iraq, and Forum Hotel in Jordan. Her particular areas of specialization include pre-opening, opening, seamless conversions, renovations, training the sales force in identifying and analyzing competition, establishing sales operational procedures, training the Front Office, Food & Beverage and Housekeeping staffs in indirect selling of the hotel facilities and promotions. She was respected as the solution-oriented manager who thrives in challenging, fast paced environment with dynamic sales strategies. In addition to sales and marketing expertise, Ms. Fakhri also earned extensive experiences in organizing and coordinating cultural, sports, entertainment, fundraising and charity events; planning and promoting outbound/inbound packages for international corporations, embassies and organizations.
Ms. Fakhri obtained the Bachelor of Arts Degree in Interpretation and Translation at Al- Mustansyriah University, Iraq. She also completed the training in Interpretation and International Conference Organization at Polytechnic London, UK. In 2002, she continued to strengthen her knowledge by getting Business Management Skills Diploma at Fleming College Peterborough, Canada.
Eddie Lim – Certified Hospitality Educator

Eddie is the former CEO for Sea Links City Project in Mui Ne, Phan Thiet and has more than 35 years in the hospitality industry. He has held several positions as advisor or consultant for business entities. He has advised clients on Sales & Marketing services, Timeshare, Total Quality Management, Service Quality, Hospitality Education & Training, F & B Concepts and pre-openings of Hotels/Resorts in South East Asia. Eddie has managed and lectured hospitality programs with the largest hospitality education provider in Switzerland, the Swiss Education Group. He was based in Montreux with the Campus Hotel Institute of Montreux. Amongst the courses he managed and lectured the postgraduates and higher diploma cohorts were: Sales & Marketing Management, Revenue Management, F & B Management, Bar & Beverage Management, Management Simulation Program, Resort Management, Conventions Management, Communication Management, and Marketing Management.
Eddie is recognized as an expert in pre-openings of hospitality entities: hotels/resorts, F & B Concepts, Timeshare; industrial training and systems implementations. He has also in- depth knowledge and experience in Serviced Apartment concepts, which he has managed numerous concepts in Malaysia. Eddie is also an ISO 9001 Inspector. Eddie as an industrial practitioner has owned and managed several F & B concepts in Switzerland and Malaysia.
Eddie has a Master of Arts in Hospitality Management from the University of Derby, Buxton, UK and a Diploma in Hospitality & Tourism Management from the Schloss Klessheim Institution, Salzburg. Austria.
Sascha Spiegel – Certified Hospitality Trainer

Mr. Sascha Spiegel is a hospitality consultant and corporate trainer. Mr. Spiegel provides professional and customized training solutions to optimize business performance for hotels, restaurants and sales outlets. Mr. Spiegel is notable for handling operational and organizational needs in the hospitality and tourism industry. In Vietnam and Singapore, he conducts professional workshop and teaches diploma, advanced diploma and bachelor courses at several leading hotel management schools.
Over the past 12 years, Mr. Spiegel has completed various assignments in leading 5-star hotels and fine dining restaurants around the globe. Recently, Mr. Spiegel was awarded the Certified Hospitality Trainer designation by the American Hotel & Lodging Educational Institute due to his extensive professional and operational experiences. During his career at Sheraton Hotels & Resorts, Kempinski hotels and the Richemont Group, Mr. Spiegel developed leadership skills when holding positions such as Head Waiter, Head Bar Waiter, F&B Supervisor, Operations Manager and Acting General Manager.
Mr. Spiegel earned the respected Swiss Hotelier/Restaurant HF title from the Hotel Management School Thun. He also received credentials from studying languages and economy at educational institutions such as ACE Sydney, Medialangues Guadeloupe and UNINTER Mexico. Currently, he is working on his EMBA at AIB Adelaide.
Muhamad Daud – Certified Hospitality Trainer

A strongly experienced in the hospitality industry with over 13 years of Room Division Management, Muhamad Daud joins Elite Hospitality Group as Certified Hospitality Trainer.  Mr. Daud worked with Hotel Mulia Senayan Jakarta, Sheraton Hotel and Towers Bandung, Indonesia, Banyan Tree Seychelles and Swiss-Belhotel Hoi An, Vietnam.
In 2008, Daud received an offer to stay in the hospitality industry and gained knowledge in the field of education. Daud began his career in lecturing in the Hospitality Management Program with Singapore Raffles Education Co. Ltd. in Ho Chi Minh City, Vietnam.
Daud was also a project leader in establishing the Guest Services Department at Chen La Resort and Spa in Phu Quoc, Vietnam. In this role, he instituted procedures to professionalize the Guest Services Department, designed departmental workflow, established an SOP, authored the Guest Services Manual and conducted training sessions to guest services associates.
Daud's educational background was in hotel management at Sekolah Menengah Kejuruan in Jakarta, Indonesia and also received certification for training and assessment through Box Hill Institute Melbourne, Australia.
Paris Lin – Certified Hospitality Trainer

As a Certified Hospitality Trainer of Elite Hospitality Group, Mr. Paris Lin is recognized for his skills and abilities through academic achievement and industry experience in the areas of hotel operations, financial management, human relations, human resource management, and administrative skills. CHT is one of the highest achievements awarded by the American Hotel & Lodging Educational Institute.
Mr. Lin started his hospitality career with Furama Kempinski, a five star hotel in Hong Kong in Rooms Division for 2 years. In Melbourne, Mr. Lin gained his experience in F&B Division while working for a well respected fine dining Chinese restaurant. He then joined Cathay Pacific Airways Hong Kong in the capacity of flight attendant handling aircraft safety procedures and delivering in-flight service. In the field of Sales & Marketing, he demonstrated the highest performances during his professional career for the Automobile and Real Estate industries right after his graduation. He was commented as a dynamic talent and reliable member of the company due to his experience, personality and expertise.
In 2001, Mr. Lin became the Sales & Marketing Director managing the distribution and importation operations for Mercedes Benz, Porsche, Fiat and GM Daewoo Automobiles in Vietnam. Thereafter, Mr. Lin joined La Perla International Living as a Sales & Marketing Director leading the Sales & Marketing team to develop promotional tools as well as corporate branding of La Perla's projects throughout Vietnam. He also worked extensively in developing the domestic and international sales network in Asia Pacific Region.
Mr. Lin graduated from Victoria University of Technology in Melbourne, Australia with a Bachelor of Business degree in Catering & Hotel Management.
Trainer